May 25, 2023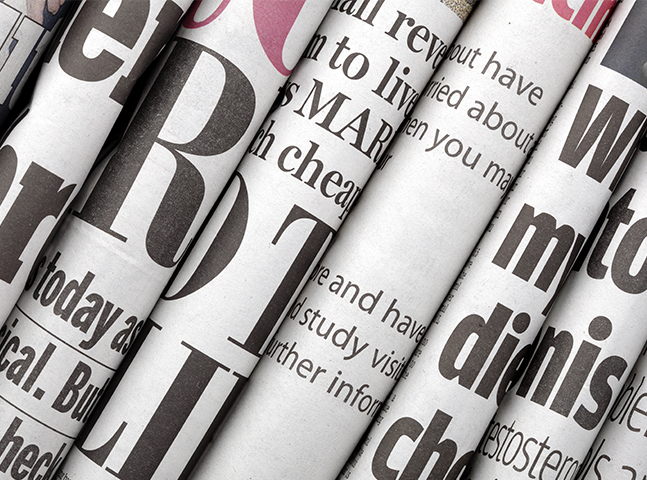 ---
Dear Knappa Community:
Students have been quite busy with spring activities. The 6th graders are at Outdoor School this week. Monday, they went to the Fish Hatchery. Tuesday, they went to Camp Kiwanilong. Wednesday, they went to Cannon Beach, and today, they are at Cape Disappointment. After beating Oakridge at home on Monday 11-3, the softball team went to North Douglas yesterday for post-season play. They opened the game with two home runs in the first inning by Emily Larsen and Lily Simpson, but eventually lost 12-2. Congratulations to the team and coaches for a successful season. The baseball team also played yesterday after their opening bye. The Loggers were tied with the Lost River Raiders in the 6th at 4-4, but were able to win in the 7th when they loaded the bases and a walk led to the win. They will head to St. Paul on Friday for the next round. The track team begins state competition in Eugene today.

Senior project presentations occurred last night. It was good to see the work and learning students did with projects related to community service, career exploration, and areas of passion.
As a reminder, school starts early on August 28 in the fall. School times are now established as 7:50 to 2:25 for grades K-8 and 8:35-3:20 for grades 9-12. Please plan accordingly.
With Brian Montgomery being elected to the School Board, we need to seek another individual to serve on the Citizen's Review Committee for the Bond. If you are interested in serving, starting in July (the first meeting will be in September), please indicate your interest by going to https://forms.gle/iUHghoFHgswgqskX9.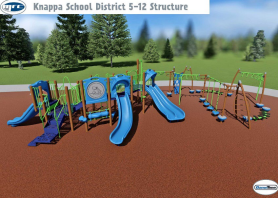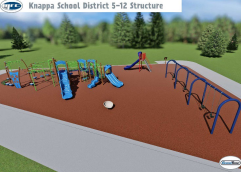 For the bond, work will begin in a few weeks on moving the playground, removing two portables, creating the preschool space, adding a new sewer line, and putting in a new ADA-compliant restroom. This summer, you will also see a new gutters on the HLE playshed and a new roof installed on the high school using district maintenance resources. We will also be updating the HVAC systems in both buildings with electronic controls to replace the beleaguered pneumatic controls, using mostly Federal ESSER funds.
Thanks to the fund raising of the Knappa Schools Foundation, we are well on our way to being able to install the new playground, which is slated for summer of 2024. The pictures here are the latest renderings, after reviewing our students' feedback. The ground material will be a rubberized mulch. It is going to be so much fun! The ground breaking ceremony for the bond projects will take place on Monday, June 12 at 2:30 pm near the current HLE playground. We hope that you will join us for this exciting kickoff!
Senior Awards and Dessert will be at 6:30 pm on June 6. Graduation will occur at 7pm on June 10. Eighth Grade Promotion is scheduled for 6pm on June 12. School ends for grades P-8 on June 13 (a half day for elementary students, but a full day for high school) and for grades 9-11 the last day will be on June 14 (also a half day).
We wish you a Happy Memorial Day. We thank and honor those who have given their lives for our freedom.
Sincerely,
Bill Fritz, Ph.D.
Superintendent
Knappa School District #4