March 3, 2023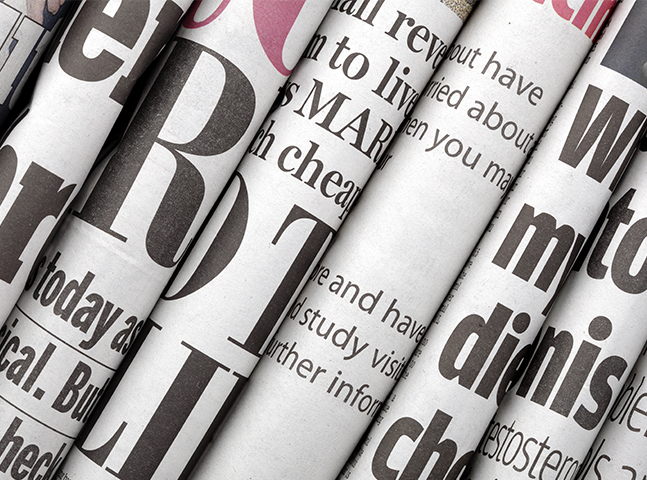 ---
Dear Knappa Community:
As we move toward spring, we had an eventful week and there are so many upcoming events to look forward to.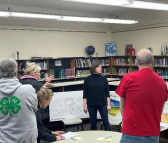 On Tuesday, we held our "Show the New School to the Community" event. About fourteen people visited at one point or another that night to see floor plans and renderings of the facility based on the schematic design phase of the bond project. These pictures are now on our website under the community tab if you wish to take a look. Thanks to those who attended.
The new softball dugout is taking shape. Mr. Rathfon and students are making progress toward a new larger Logger themed home dugout for the team. They are wrestling a bit with the elements and some supply chain issues, but are working toward a completion date for the first home games.
Speaking of wrestling, at the state tournament last week, Kyia Roe took second place and Corbin Roe went all the way to the semi-finals and took third place. Congratulations to them. Isabella Ramirez and Donnie VanGundy also proudly represented Knappa at the meet. Congratulations to them, their teammates, and their coaches on a successful season.
Both basketball teams participated in post-season play last weekend. Both teams suffered a heartbreaking loss in their respective games. We are proud of their hard work and successes this season. Thank you to both coaching squads and to the student athletes for their hard work and for providing the students, staff, citizens, and the families a quality community–engaged experiences at their games. Thank you to the "Knappa faithful" for supporting both teams, home and away!
This week, our fourth grade music students had the opportunity to visit the Oregon Symphony with Mr. Hughston (photos below). After learning the "link up" curriculum this year that includes singing, recorder, and listening to nine different songs, the students traveled to the Arlene Schnitzer Concert Hall in Portland to listen, sing, and play recorder along with the Oregon Symphony and two thousand other 3-5th graders.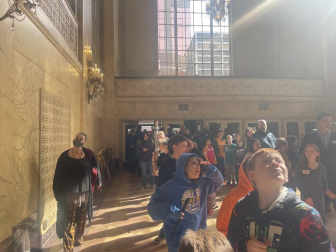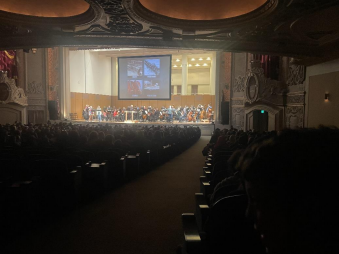 This month is classified staff appreciation month. Please take a moment to thank a bus driver, kitchen worker, custodian, program assistant, secretary, or grounds worker for helping to make school a quality experience. Almost all of our classified employees live in the community, so please show appreciation as you run into them.
Providence Healthy Smiles and Arrow Dental will be on campus next week performing free dental screenings, sealants, and fluoride for students. This is an optional service and informed consents went home with students last week. We can accept consents as late as Monday for these services. If you need additional copies of the informed consent, let Katie Montgomery (aka "Nurse Katie") (montgomeryk@knappak12.org) know and she can send it home with students today.
This Tuesday (March 7 at 5:30 pm) is the Hilda Lahti Parent Club Burger Bingo event. The Family Literacy and Math Night that was cancelled last week is rescheduled for March 15 at 5:30pm in the HLE Cafeteria. And, of course the Foundation Auction and Dinner is scheduled for April 22. Mark your calendars for these fun events.
All the best from Knappa Schools to you.
Bill Fritz, Ph.D.
Superintendent
Knappa School District #4