01/19/2023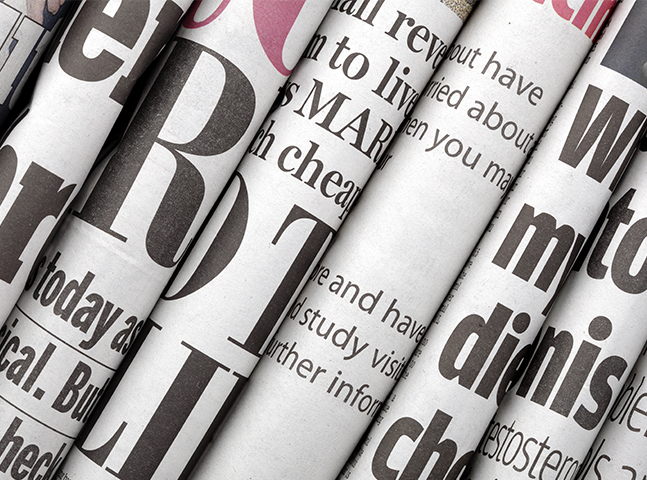 ---
Dear Knappa Community,
I hope that you had an enjoyable extended weekend. As a person who has spent a good portion of my life in the southeastern United States, I have seen significant movement toward Rev. Dr. Martin Luther King's dream within my own lifetime. Hopefully, the Holiday both reminded you about the progress that has been made toward equity in our society, while also giving you a moment to pause on how you can contribute to a better society moving forward. Whether that is caring for somebody in need, confronting an unjust act, or donating to charity, it is my hope that each of us can use Dr. King's legacy to make a difference.
A lot has occurred in Knappa Schools since my letter last week.
Over the weekend, On January 14, Senator Jeff Merkley hosted a "Town Hall" in Astoria. Two of our students (Finn Corcoran and Ethan Smalley) attended at the suggestion of Mr. Miller. At the event, Finn was called upon to ask the "lead off" question. He inquired about Sen. Merkley's perspective on the divisiveness in Washington, DC. …a really good question! We are proud of these students' willingness to learn about the political system and to engage in public discourse. Board Chair Ed Johnson and I were in attendance as well.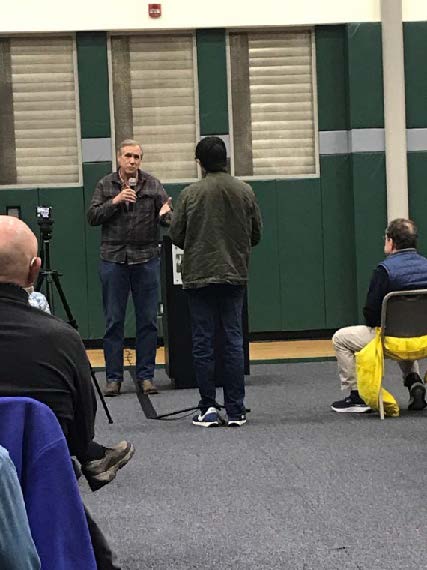 The heating units for the high school (pictured, left) are on the roof and should be operational by late in the day on Wednesday. These new units are above the library and art/music wing. They replace old rusty units from 1977 that were on their last legs. Funding for this project came from Federal ESSER resources.
The design/build team for the bond had its schematic design meeting last week. The team is now trying to look at the look and feel we want in the new spaces as well as practical adjacencies for the design. At the Board meeting last week, the scope of the project was refined, including details of the gym size, safety features, and preschool location.
On an educational note, we conducted the semi-annual fluency assessment with our elementary students last week and were pleased to see solid growth among our students. More, in fact, than we typically see. As our new literacy curriculum takes root, it is nice to see some initial good news.
The ESOL team narrowed down curriculum materials last year for potential adoption. They are now available for public review at Hilda Lahti Elementary and we plan to bring forth a recommendation at the School Board meeting in February.

El equipo de ESOL revisado los materiales del plan de estudios el año pasado para su posible adopción. Ahora están disponibles para revisión pública en la Escuela Primaria Hilda Lahti y planeamos presentar una recomendación en la reunión de la Junta Escolar en febrero.
(Arabic and Spanish translations, above)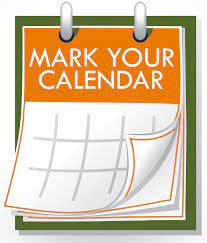 Upcoming Events.
Please mark your calendar for the following school district events.
January 18 (KHS Library and Virtual) Monthly School Board Meeting
January 19 6pm (Virtual) Chat with the Superintendent. Please follow the link on the school district website.
January 23 6pm (KHS Library) Please join us for a conversation with High School Principal (for 2023-4) finalist Paul Isom. This is an open forum with the candidate to get to know him better and provide feedback to inform the selection process. Students, parents, employees, and community members are welcome.
February 22 (HLE Cafeteria) Math and Literacy Parent Night. Learn to help your student with their success.
Athletics. Our basketball and wrestling teams continue to have success on the courts and mats. If you bring younger students to the games (i.e. middle schoolers or elementary schoolers), please supervise them during the game. Unattended children will be returned to their families.
I wish you all the best as we continue to learn together in 2023.
Sincerely,
Bill Fritz, Ph.D.
Superintendent
Knappa School District #4