March 10, 2023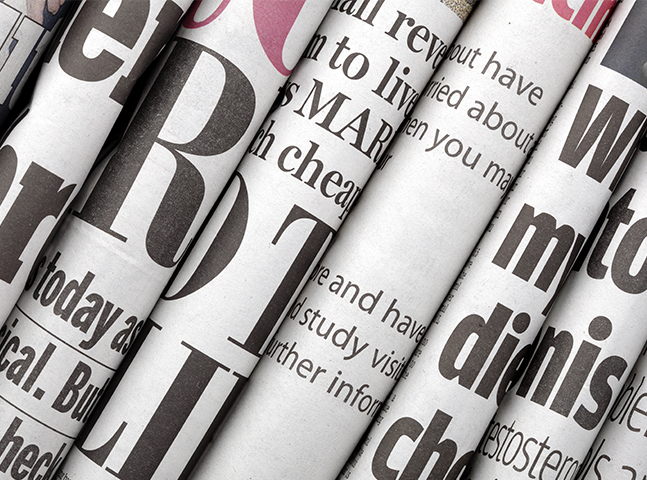 ---
Dear Knappa Community,
What a busy week it has been in our schools. This week we celebrated Classified Employee Appreciation Week, where we honored our bus drivers, kitchen staff, office staff, program assistants, custodians, maintenance employees, and our bus mechanic. They are key to our ability to educate students and keep them safe. To the right is a photo from the School Board Meeting, where they honored the classified employees with a proclamation. Pictured is Board Chair Ed Johnson along with Cassandra VanGundy, President of the Classified Employee Association (OSEA).
As you see these employees in the community or at school, please tell them thank you!
This week was the first Burger Bingo since 2020. The event had a great turn out, the HLE Parent Club raised money to support student programs, and many prizes were won! Thank you to Julie Myers and her cadre of volunteers who made the event a success.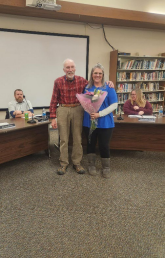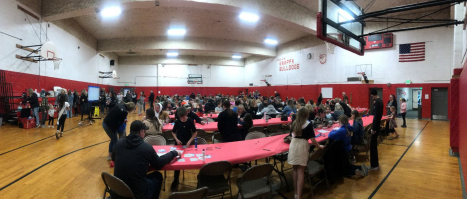 We are getting glimpses of the sun again, so spring sports season must be right around the corner. This week the high school baseball, softball, and track teams kick off their first events. Knappa Baseball Plays at Western Christian on Monday and then at Warrenton on Wednesday. The softball team will play Warrenton at home on Wednesday. The track team has its first meet on March 15 at Scappoose. The "student construction team," led by Mr. Rathfon, is installing the roofing structure on the new dugout today, and a new gate was installed on Monday.
At their meeting on Wednesday, the School Board authorized a contract for the second phase of high school roof replacement. This work will be completed this summer and it will put new shingles above the main hallway and "home ec" wing.
This 30-year surface will stretch that roof well beyond the period of the current bond. (It is being funded with district maintenance resources). At the same time, the playshed at HLE will get new gutters. Architects and contractors will continue meeting with employee groups to discuss finishes for the new middle school, gym, and interior renovations which will commence this summer. The student members of our bond planning team met with their 4th through 7th grade classmates this week to share the current designs and renderings with them.
We hope all HLE families will turn out for next Wednesday's (March 15) math and literacy night. At this event, we will be sharing fun things you can do with students at home to support their skills.
Wishing you all the best,
Bill Fritz, Ph.D.
Superintendent
Knappa School District #4